Rock Bottom Prices
SAVE PORKY
We understand the feeling of having to break open your favourite piggy bank. Oh, the sadness. But don't worry, our prices are so affordable that you can keep Porky a little longer, or at least until your next holiday.
STRICTLY NO ARMS OR LEGS
While our director enjoys grave robbing, he has explicitly told us that he does not want the arms and legs of our customers. As such, we have lowered our prices so you don't have to pay us an arm and a leg for amazing magnets. If you have used arms or legs to pay for magnets before, you should contact your doctor and fair trade immediately.
BARE BOTTOM PRICING
Our competitors love hiding their prices in the closet. You get to check out and you are asked "How about artwork? What about the die setup? Shipping where? Oh and GST isn't included, that's extra." This is absurd. We bare all for you to see, that way our prices are as easy to see as the magnet shaped tattoo I have on my ****.
MAGNETIC ATTRACTION
It is so easy to understand and so affordable that when you get your order you'll never be able to resist our magnetic pull.
A WORD OF ADVICE
Be careful when shopping for magnets. Many competitors fake a low unit price by excluding any associated setup costs from the magnet price. They WILL charge you this later on. Depending on the nature of your job this could could cost you upwards of $1000. Here at Magnets.com.au, we produce such vast quantities of magnets that we are able to absorb much of these costs to provide you with free setup on ALL orders.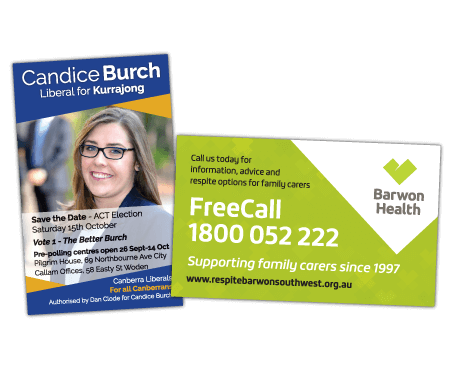 If you are looking to promote on a budget, Straight Edge Fridge Magnets are the cheapest type of magnets we offer.
Because every job can be different, we do not have pricing available for quantities above 40,000 units. This is because if we know every little detail about your order, we can tailor a quote for you that will ensure you get the best possible value for money. If you would like a quote for a bulk order, please contact us and we will get the ball rolling.
Bulk Pricing Available
Want product, pricing or size info?
Let's get started
Or check out other reasons to use us...
(function(i,s,o,g,r,a,m){i['GoogleAnalyticsObject']=r;i[r]=i[r]||function(){ (i[r].q=i[r].q||[]).push(arguments)},i[r].l=1*new Date();a=s.createElement(o), m=s.getElementsByTagName(o)[0];a.async=1;a.src=g;m.parentNode.insertBefore(a,m) })(window,document,'script','https://www.google-analytics.com/analytics.js','ga'); ga('create', 'UA-100392810-1', 'auto'); ga('send', 'pageview');